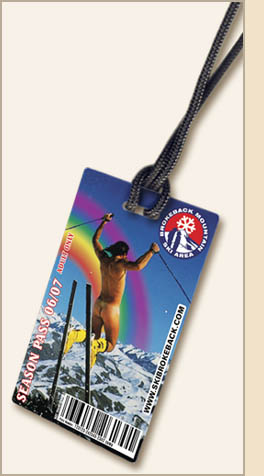 Congratulations to the raffle winners.
Your season passes have been mailed. If you were not lucky this winter come to Brokeback Mountain Ski Area anyway. You may get lucky when you visit us.
Open to all persons eighteen years of age and older. Void where prohibited. Online store shoppers are automatically entered in the drawing. No purchase necessary to participate. Multiple registrations not accepted. One season pass per registrant. The season pass is not redeemable for cash or other services. Brokeback Mountain Ski Area does is not responsible for conditions that would render this season pass unusable. Such conditions may include adverse weather conditions or other inability to operate or conduct business. Your personal information will be entered into our mailing list and you may receive future offers from us. Brokeback Mountain Ski Area protects your personal information and does not make mailing lists available to other parties.